A casual relationship may keep your hands full at the moment but turning it into a meaningful relationship could be more than you are ready for. The transition of a casual hookup to a meaningful one is risky. So, you shouldn't rush into it if you are not sure.
The most important thing you should know is that moving to another level of relationship demands that both partners are ready to take the challenge. If one of you is not ready, things could get messy and you and your partner would suffer. But if you really want to move to another level, then you must follow a few simple but useful tips. Following are some tips that will help you turn the casual relationship into a meaningful one: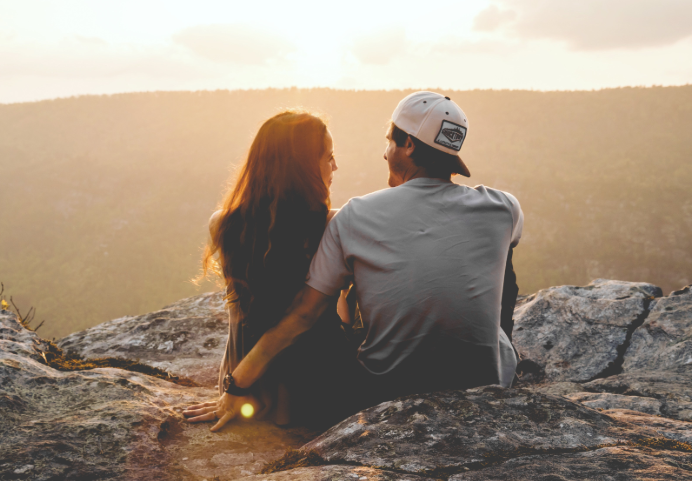 1. Understand Your Feelings
Ask yourself why you want to turn that relationship with someone into a meaningful one? Understand yourself why you are doing this. It would also be better if you are able to get your partner to understand your reasons for wanting to move to another level. This will clear things out for you and make the transition easier.
2. Be Absolutely Sure
Unless you are 100% sure that you want a meaningful relationship with someone, you should not go into the transition. Thinks things thoroughly. Turning a no strings attached relationship into a serious relationship is a big drama that is just waiting to unfold before your eyes and it could backfire on you if you are not ready. If you just want to get laid with someone, then think twice about your decision. Be absolutely sure that this is what you want and also be ready to take on the challenges that usually come with such risk.
3. Perfect Timing
Once you are absolutely sure that this is what you want to do, the next question would be when. Wait for the right time and when you find it, don't let the moment pass you by. Ask your partner if he/she is ready to have a meaningful relationship with you. If his/her answer is yes, then good for you. But if the answer is no, then don't rush him/her. There must be a reason why your partner is not ready yet.
4. Make Your Intentions Clear
Although you have told your partner that you would wait for him/her to be ready, it is important that you make it clear to your partner that you feel different about him/her. Make him/her realize your intentions of wanting to have a meaningful relationship with him/her.
5. Spend Some and Get Some
It's difficult to ask the question right then and there and you may not be comfortable with asking him/her straight away. If this is the case, then it is recommended that you think of other ways to let your partner know. One good way of letting your partner know that you want to turn your current relationship into a meaningful one is by planning a vacation trip for both of you. A romantic trip could just be the thing that will get your partner into the mood and present you an opportunity to ask the big question.