Casual relationships have become increasingly popular over the last few years as more and more people are focusing on their carriers instead of building committed relationships. Many people prefer the freedom and flexibility that a casual relationship offers and just don't want to get tied down yet.
But people sometimes struggle when it comes to preventing themselves from forming emotional ties with their partner in a casual relationship. Woman in particular tend to get emotionally involved far quicker then men do. This is because of the oxytocin that is released when they are engaged in intimate activities. However, it is possible to keep yourself detached emotionally. There are some things you and your partner can do in this regard. Setting some ground rules is essential in a casual relationship. Following are some rules you should follow if you want to keep the relationship a casual one: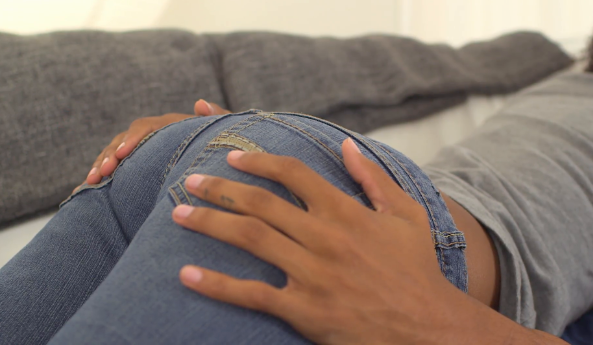 1. Stay on the Objective
Your objective in a casual relationship is to have someone to have sex with whenever you want to without any commitment or emotional involvement. You must stay on that objective. You want to go out, have fun with your partner, and get tangled with him/her in the sheets every now and then. No promises, no apologies. If you think that you are starting to have feelings for your sexual partner, then it is probably time to get out and move on.
2. Avoid Having Sex Too Often
While the whole reason you are in a casual relationship is so that you can have sex anytime you want, sleeping with your partner too frequently can make things difficult for you, especially if you are a woman. This is because the oxytocin mentioned earlier can wreak havoc with your emotions. As a result, you will end up wanting more from the relationship than was originally agreed.
3. Keep the Lines of Communication Open
Even though your sexual partner doesn't want to hear about your mundane life stuff e.g. your day at work, you must keep the lines of communication open when it comes to your casual relationship. This will ensure that both you and your partner stay on the same page and if a problem arises, it can be resolved quickly.
4. Don't Pretend to Be a Boyfriend/Girlfriend
This is another important rule to follow. You and your partner must understand that there is no level of commitment in a casual relationship. So, don't pretend to be a boyfriend/girlfriend and be respectful of the fact that your partner can have a relationship outside of your arrangement. Respect the privacy of your partner in this matter.
5. Choose Your Sexual Partner Wisely
Last but not least, there needs to be some level of chemistry between you and your partner in a casual relationship otherwise things could get complicated. It is generally a good idea that you find someone you wouldn't consider having a meaningful relationship with. When choosing a partner for a casual relationship, rule out your ex-partners as well as the ex-partners of your friends.
If you follow these simple rules, you will be able to make the most of your casual relationship as they will help you keep a healthy distance between you and your sexual partner. On the other side, you can check last article of turning a casual relationship into a meaningful one if you fall for someone accidently during the casual hookup.